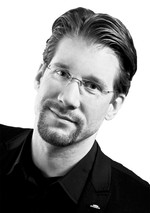 Bodo Schwieger, PhD.
Role played by mobility management in different companies and municipalities, among others: mobility concept for the Region of Oberhavel (2010), diverse projects regarding "efficient mobile" – dena (2010), Marketing Study Mobility Portal -Rhein-Main-Transport Consortium (2007), HANNOVERmobil (2004), Business Mobility Management Automobilclub Europa (2002)
Introduction of Car-Sharing systems, among others: One-Way-Car-Sharin, Dublin (2012), Car-Sharing Service "Quicar" - VW AG (2011), car2go Austin (2009), car2go Ulm (2008)
Electric Mobility: Marketing Study Introduction Electric Bus in the city of Nürtingen (2012), Planning an Electric Bus Shuttle in Malta (2005)
Presentations, moderation and events: "Mobility Management and new Mobility" (2012), Wo gets the transport change? (DGD - 2012), Travel 2020 (London - 2012), Pecha-Kucha- Anchoring and Moderation (ECOMM 2012),
Presentation Beirat Lease plan "New Mobility" (2012), Presentation ECOMM 2011 (Toulouse), 1st Commercial Vehicle Safety Day of Germany in Berlin (2004).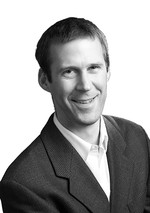 Thomas Möller
- 2012: Organization of a field trip for the Bicycle Academy to Copenhagen, Malmö and Lund, German Institute of Urban Affairs
- 2012: Lecture in Pardubice (CZ): applied experience from the Baltic See Region
- 2010: Lecture in Tczew (PL): Bicycle riding in Germany
- 2004: Lecture in Suwalki (PL): NPOs as motor for bicycle traffic promotion, ADFC case of study
Publications:
- 2007: Cycling – Inspiration Book (Örebro, 2007). Inspiration book about bicycle traffic promotion with examples from the INTERREG- III-B project "Baltic Sea Cycling" (Fahr Rad! Wege zur Fahrradstadt, Rostock 2007, German version)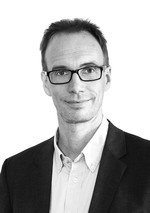 Tobias Kipp
Municipal Mobility Management:
- City of Nürtingen: Study for the introduction of an electric bus system in order to develop the Bachhalde Business Park
- City of Weilheim: Concept and implementation of a municipal mobility management strategy. The project was awarded by the German Energy Agency (dena) with a prize for innovation
- City of Kiel: Organization and marketing of the Mobility Center "Umsteiger"
Business Mobility Management:
- Höchst Business Park (Frankfurt): Concept and implementation of a comprehensive mobility management plan. The project was awarded by the German Energy Agency (dena) with a prize for innovation
- Bergkirchen Community: Mobility management plan for the business park GADA A8
- Ricardo Firm: Workers mobility (work trips and routes to the work location)
EU funding:
- Transport Association of Westphalia (WVG / Westfälische Verkehrsgesellschaft): Concept development for acquisition of funds from the EU funding for the "mobil4you" project
- E-TREAM: e-Learning platform for mobility management and alternative fuels in the frame of the EU funding program "Intelligent Energy Europe"
- Experience in projects in the frame of different funding programs (Research Framework Programmes, INTERREG, LIFE+, Intelligent Energy Europe, etc.)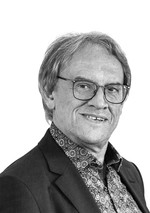 Johannes Theißen, PhD.
Since 1980 speaker and symposium manager at different educational associations and institutions (among others, Konrad-Adenauer-Foundation, Friedrich-Ebert-Foundation, The German Federal Agency for Civic Education, German Armed Forces) – Main topics: security policy, European policy, transport policy
10 years at traffiQ - Local Urban Transport Society, Frankfurt am Main Ltd. as divisional director, responsible for marketing, mobility research, invitation to tender of transport services, mobility management, customer service, EU projects, electronic ticketing and electric mobility
Since 2002 seminars at different events about mobility issues in Germany and abroad (among others: ECOMM, CIVITAS-Forum, CIVINET, VDV-Academy, BEKA, IIR, German Association of Cities, SRL, Switch-Consult). Last presentations 2012: February 2012, Berlin, Electric Bus Conference of the VDV Academy; June 2012, Cologne, Seminar Service Quality of the VDV Academy
Language